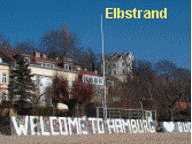 Impressions of Bramfeld
and surroundings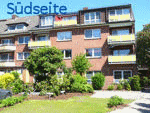 Living examples with apt.no.
Quiet and yet very fast in the city or at the airport: Bramfeld is a good bourgeois district framed by Winterhude, Barmbek and Wandsbek.
Good transport links and enough parking space are provided.
Charming 1 - 3 room apartments are looking forward to you!

The apartments in the Soltaus Allee 6 vary between 27 and 73 square meters.
Each is individually furnished, all bright, parquet and most with a balcony, terrace or loggia.


Apartments are available between 800&nbsp€ and 1,500 €.
All inclusive. VAT identification possible (minus 50 €), Fast WiFi for free
Top floor:
Apartment 3-4 (30 sq.m.): 2 rooms, Spacious North-East-facing loggia, 970 €, Sorry, no availability
Apartment 3-3 (33 sq.m.): 1,5 rooms, Spacious South-facing loggia, 950 €, Sorry, no availability
Apartment 3-2 (39 sq.m.): 2 rooms, South-facing balcony, 980 €, Sorry, no availability
Apartment 3-1 (34 sq.m.): 1 room, North-East-facing, 850 €, Sorry, no availability
2nd floor
Apartment 2-3 (73 sq.m.): 3 rooms, South-facing balcony, 1.500 €, Sorry, no availability
Apartment 2-2 (37 sq.m.): 2 rooms, South-facing balcony, 980 €, Sorry, no availability
Apartment 2-1 (34 sq.m.): 1 room, North-East-facing, 850 €, Sorry, no availability
1st floor
Apartment 1-4 (34 sq.m.): 2 rooms, North-East-facing, 970 €, Sorry, no availability
Apartment 1-3 (36 sq.m.): 2 rooms, South-facing balcony, 980 €, Sorry, no availability
Apartment 1-1 (73 sq.m.): 3 rooms, South-facing balcony, 1.500 €, Sorry, no availability
Ground floor
Apartment 0-4 (41 sq.m.): 1 room, Private North-East-facing terrace, 900 €, Sorry, no availability
Apartment 0-3 (44 sq.m.): 2 rooms, Private South-facing terrace, 1.020 €, Sorry, no availability
Apartment 0-2 (27 sq.m.): 1 room, South-orientation, 800 €, Sorry, no availability
Apartment 0-1 (53 sq.m.): 2 rooms, South-orientation and private North-East terrace, 1.020 €, Sorry, no availability