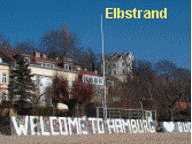 Impressions of Bramfeld
and surroundings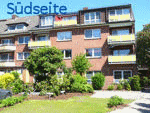 Living examples with apt.no.
Quiet and yet very fast in the city or at the airport: Bramfeld is a good bourgeois district framed by Winterhude, Barmbek and Wandsbek.
Good transport links and enough parking space are provided.
Charming 1 - 3 room apartments are looking forward to you in the Soltaus Allee 6!

The apartments vary between 27 and 73 square meters. Each is individually furnished, all bright, parquet and most with a balcony, terrace or loggia.

Apartments are available between 890&nbsp€ and 1,630 €, All inclusive
Top floor:
Apartment 3-4 (30 sq.m.): 2 rooms, Spacious North-East-facing loggia, 1.040 €, Sorry, no availability
Apartment 3-3 (33 sq.m.): 1,5 rooms, Spacious South-facing loggia, 1.040 €, Sorry, no availability
Apartment 3-2 (39 sq.m.): 2 rooms, South-facing balcony, 1.100 €, Availability from 01.01.2023
Apartment 3-1 (34 sq.m.): 1 room, North-East-facing, 960 €, Availability from 01.01.2023
2nd floor
Apartment 2-3 (73 sq.m.): 3 rooms, South-facing balcony, 1.630 €, Sorry, no availability
Apartment 2-2 (37 sq.m.): 2 rooms, South-facing balcony, 1.100 €, Availability from 01.02.2023
Apartment 2-1 (34 sq.m.): 1 room, North-East-facing, 960 €, Sorry, no availability
1st floor
Apartment 1-4 (34 sq.m.): 2 rooms, North-East-facing, 1.050 €, Sorry, no availability
Apartment 1-3 (36 sq.m.): 2 rooms, South-facing balcony, 1.090 €, Sorry, no availability
Apartment 1-1 (73 sq.m.): 3 rooms, South-facing balcony, 1.630 €, Sorry, no availability
Ground floor
Apartment 0-4 (41 sq.m.): 1 room, Private North-East-facing terrace, 1.020 €, Sorry, no availability
Apartment 0-3 (44 sq.m.): 2 rooms, Private South-facing terrace, 1.150 €, Sorry, no availability
Apartment 0-2 (27 sq.m.): 1 room, South-orientation, 890 €, Sorry, no availability
Apartment 0-1 (53 sq.m.): 2 rooms, South-orientation and private North-East terrace, 1.160 €, Sorry, no availability